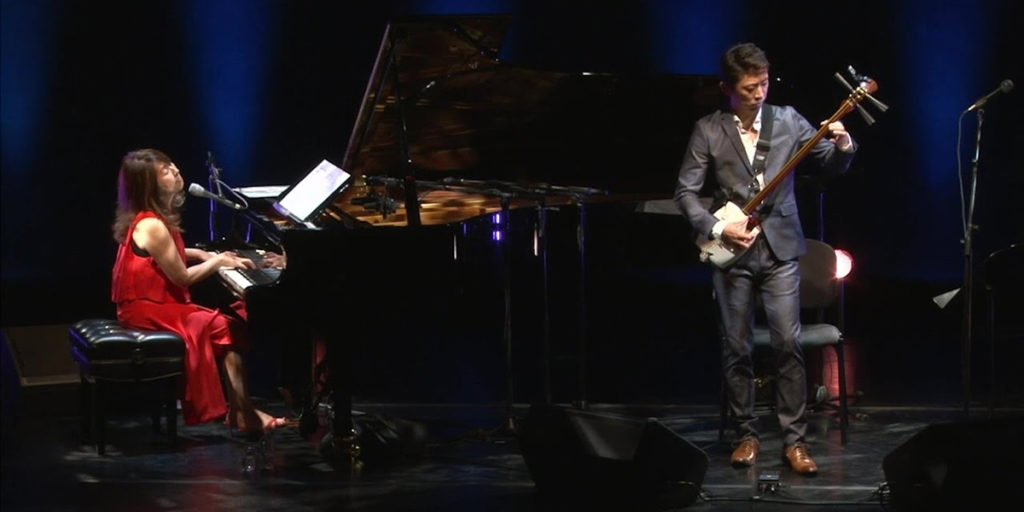 Japan Society is an American nonprofit organization supported by individuals, foundations and corporations that brings the people of Japan and the United States closer together through mutual understanding, appreciation and cooperation. More than a hundred years after the Society's founding, its goal remains the same—the cultivation of a constructive, resonant and dynamic relationship between the people of the U.S. and Japan.
Founded in 1907, Japan Society presents sophisticated, topical and accessible experiences of Japanese art and culture, and facilitates the exchange of ideas, knowledge and innovation between the U.S. and Japan. More than 200 events annually encompass world-class exhibitions, dynamic classical and cutting-edge contemporary performing arts, film premieres and retrospectives, workshops and demonstrations, tastings, family activities, language classes, and a range of high-profile talks and expert panels that present open, critical dialogue on issues of vital importance to the U.S., Japan and East Asia.
Activities at Japan Society are set against a stunning backdrop of indoor gardens, a reflecting pool and a waterfall. Facilities include a 260-seat theater, art gallery, language center, library and conference rooms. Japan Society's landmark building—located near the United Nations on 47th Street and First Avenue—was designed by architect Junzo Yoshimura and opened in 1971 as the first building in New York City by a leading Japanese architect. The classic elegance and simplicity of Yoshimura's original vision has been preserved even as the building has been enhanced by a substantial renovation. Marking the 110th anniversary in 2017, renowned artist Hiroshi Sugimoto renovated the Society's lobby garden, now featuring original artwork, handmade Nara ceramic tiles and two large-scale tropical bonsai ficus trees.
Japan Society was founded on May 19, 1907 by a group of prominent New York business people and philanthropists, many of whom shaped the policies of exchange and collaboration that guided the Society until the outbreak of World War II. After the war, activities slowly resumed, and the stewardship of John D. Rockefeller 3rd from 1952 to 1978 led to a unified vision, a firm financial foundation, and a revitalized mission that continues to inspire and sustain the organization today.